Knowledge Exchange Seminar with Health Human Resources Development Centre, China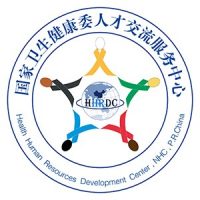 On 22nd March 2021, HEE led a virtual Knowledge Exchange workshop with the Health Human Resources Development Centre, China (HHRDC). HEE shared its expertise on the English medical education system, including its competency framework residency evaluation system. The workshop provided advice for the HHRDC on developing an evaluation toolkit for quality assuring medical residency training in China. Two of HEE's technical experts presented the virtual workshop:
Dr Phil Bright – a Consultant Physician with a 20+ year experience in delivering UK medical educations at the highest level and across multiple programmes
Dr Peter Cranfield (PhD BDS DIC DGDP PGCert Med Ed) – A Dental Educator since 1992 directly involved with Dental Foundation Training as a Programme Director and a Regional Advisor
The workshop focussed on:
1) The nature of evaluation in the English medical resident training system,
2) Medical exam design and assessment process (MCQs, Oral test, Case interview) and
3) Using electronic records to monitor resident progress.
After thoughtful discussions between the two organisations, future collaborations in other areas have been agreed. Thus, providing evidence of TC's commitment towards building mutually beneficial partnerships!