Dr Suhaib Asif Jiman – Histopathology Trainee
I love to challenge myself and be outside my comfort zone. I knew the beginning would be tough, but I trusted University Hospitals Birmingham and they guided me in lots of ways. I will always be thankful to them.
Upon completing the training and returning to my country, I believe that I will have the best tools to serve the patients and improve the healthcare system of my community.
What makes IPGMTS work for me:
The integration of teaching, research opportunities, and exposure to various and numerous cases
Supervisors who gave me a personalised plan
The opportunity to familiarise myself with the NHS health care system.
Dr Abdullah Alburaiki – Otolaryngology trainee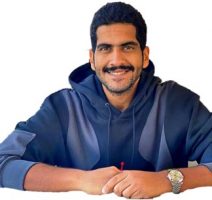 The IPGMTS programme posed an opportunity that I didn't have to think about twice. Training in one of the leading and well-respected countries in the medical field, in a structured and personalised plan was a really attractive proposition.
Arriving in England for the first time with no reference of what to expect or how to settle made me anxious but having the pre-entry programme made every aspect of going to a new country with a different culture, healthcare system much easier than expected. It also helped in being able to understand better what is expected of a junior doctor, how the training pathway is structured as well as practical matters such as accommodation.
Starting my specialty training programme was challenging but I had plenty of support, guidance, monitoring and supervision of my progress by the UHB International Office and the clinical supervisors of HEE
What makes IPGMTS work for me
Involvement in learning, teaching, quality improvement projects and research opportunities.
Support and guidance with a plan that is tailored to my progress.
Exposure to a vast array of clinical experiences.
Inclusion into the NHS healthcare system.
The sense of purposefulness and feeling welcome as part of the team.
I would definitely recommend this programme to every friend / colleague from back home who like to challenge themselves and strive to become better in their field.
Dr Lama Hussamuddin Sallout – Internal Medicine / Nephrology Trainee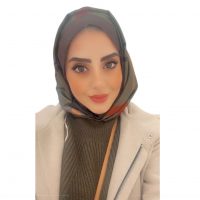 I was one of the luckiest qualified trainees chosen to train in England. Arriving at Birmingham seemed like a challenge at first, but with the help of the University Hospitals Birmingham (UHB) International Office and clinical supervisors at UHB I was able to better understand how the program is structured.
A few months later, working as a junior trainee in England, I can confidently say I am on the right track. I have learned and improved in many aspects. I can see by the time I am done with my training; I will be polished to the expectations I have in mind or even better. I am certain that going back to my home country as a CCT qualified physician will create a positive impact.
What makes IPGMTS work for me:
Continuous educational activities held despite all the COVID restrictions
The well-organised training scheme tailored to every registrar's interest
Working closely with qualified, smart, well trained, knowledgeable, and professional registrars.
The well-respected relationship between registrars and their seniors
The friendly yet purposeful relationship with Juniors
Being made to feel welcome, heard, able express and share my thoughts among the team